Maintainer is a Unity3D Editor extension plugin which will help you keep your projects neat and clean.
Maintainer consist of different modules.
Issues Finder

Module tab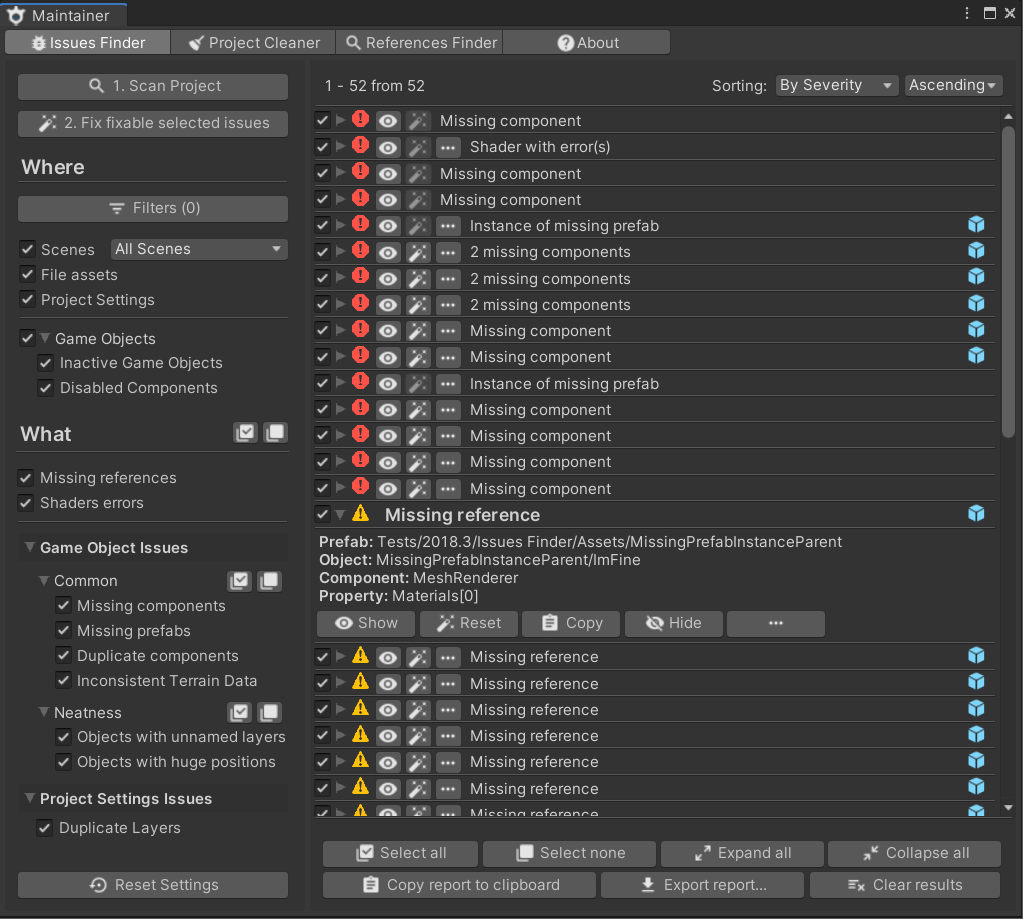 This module allows to find different issues within your Unity3D project, like missing scripts, unused components, and many more (see list below). Some of such issues may be fixed automatically one-by-one or in batch.
Supported issues list
Learn more from Issues Finder overview video
Project Cleaner BETA

Module tab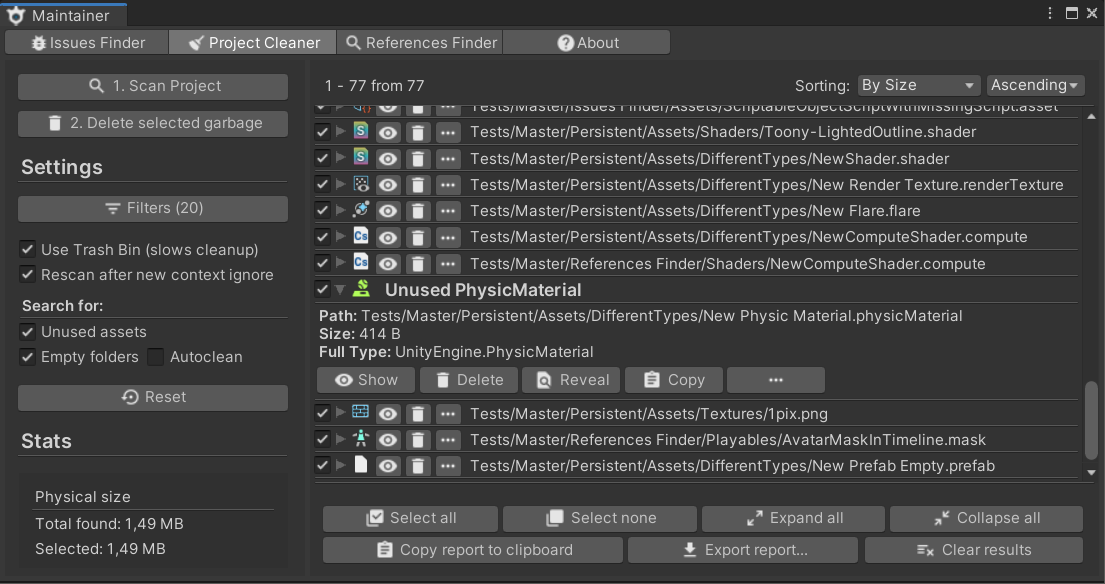 This module allows to find different garbage, unused stuff in your project and clean it up with few clicks.
Among regular garbage search and delete, this module also has optional auto cleanup of the empty folders on scripts reload (you may like this is you use VCS which do no sync folders e.g. GIT).
Learn more from Project Cleaner overview video
Common highlights for Issues Finder and Project Cleaner:
Flexible filtering & ignores options
Easy and comfortable results navigation
Results export to let you share them with your teammates (example)
extra care for the corner cases
public API to integrate into your pipeline

Other things to note:
Supports both Unity Personal and Unity Professional
Full C# sources included
Works everywhere where Unity works (even on Linux)
Intuitive and easy to use, no additional knowledge required
Please, consider reading included readme.pdf to get started.
Current version: 1.3.1.0
Feel free to follow me on twitter for any updates!